This is the year of the big Four-Oh! for the Merrell brand.
To go along with that theme, we're going to share 40 pairings/uses/inspirations to get you rockin' and rollin' in your Jungle Mocs!
But let's back-up…
Some of you might be wondering – what is the Jungle Moc? More importantly, what is a moc??
A moc is a comfortable slip-on shoe, and our Jungle Moc in Men's and Women's (we also have Kid's options!) is the ultimate low-maintenance comfort shoe. Think of it as your favorite comfort food, but for your feet.
Want more details?
We got you covered with this video.
And who says we can't be stylish and prepared for whatever the day has planned in these bad boys?
Strut your stuff and make it schnazzy!
I feel most prepared for my day with a combo of these handy items…
Socks for your mocs!
If I may recommend, my personal favorite Merrell hat.
Matching mask, booyah

Hand sanitizer
Daypack – we got you covered here.
Water bottle for hydration!

Favorite snack for when the munchies hit
(My go-to is the GoMacro PB Protein Bar, yummm)
Camera or phone – and don't forget that selfie!
Jean jacket because… who doesn't love a good jean jacket?

Sunglasses
Headphones
Keys!!
Wallet
Moolah for your coffee shop run

Chapstick
Bring your pet (or plant for some extra sunlight! Photosynthesis!)

A book or podcast for a midday breaktime in the fresh air
Whatever is comfortable to wear for an outdoor jaunt!
A shoe horn!

(Okay, maybe leave this one at home but they help increase the longevity of your shoes and make it even easier to put shoes on!)

Bring a COVID friendly buddy!
Now for ten ways to make the most of your mocs!
21. A fun walk around the neighborhood (silly walks are an added bonus!)
*LINK TO THE IG POST ON #WHATTHEWALK?


22. Slip 'em on to grab the mail or walk the dog/cat!
23. Those parkour moments in the office (it's okay, we all have them)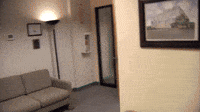 24. Just because they look good with your outfit – work it!
25. Whenever you get that urge to dance, they got you covered!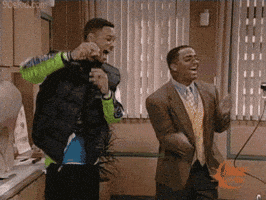 26. Post-run or hike slip-on – I like to keep them in the car for easy grabs.
27. Just about any errand really!
28. Casual bike ride
29. Practicing your runway walk
…I can't be the only one doing this!
30. Fun photoshoot – and be sure to share your photos with us!
Don't be afraid to step outside that shoe box with some of our favorite color schemes!
Look at that neon! Lichen in Men's

Brindle/Tea in Women's, very chic looking!

Taupe in Women's (definitely my favorite with that contrasting black outsole)

Sable in Men's

And look at that purple in Kid's!

Be sure to check out the other colors and wide width options we have! There's something for everyone here.
Now… how do you show off your mocs?
Rachel Skeen
Brian St. Onge
Annie Olson
And we want to hear from you!
Share your photos with us by following and tagging us on Instagram (@merrell) or join our Facebook group for Merrell Hiking!